Are You looking for Forklift Operator Training? अगर आप फोर्कलिफ्ट ड्राइविंग सीखना चाह रहे हैं तो कृष्णा इंस्टीट्यूट में एडमिशन ले और 100% प्रैक्टिकल के साथ अनलिमिटेड ड्राइविंग सिखें। Best Forklift Driving Institute, Forklift driving Operator Certificate Course in India that covers all driving safety rules, Be a trained forklift Operator and get a good job with handsome salary.
Drive a forklift
---
You can learn how to drive a forklift just in 3 Months, after learning you may get Job in industry as a forklift operator, your salary can be more than 30,000 per month in India and Rs. 90,000 per Month in Abroad.
---
Forklift training centre
---
If you looking for Best Forklift Training centre for practical training, You can Join KTTC, Our Teaching Methodology is best, our Experienced faculties will teach you each and every part of Forklift Safely Driving

KTTC is registered by Govt of India and An ISO 9001:2015 Certified Institute
Global Award winner by Bipasa Bashu.
Forklift certification
---
After completion of Forklift training, you can get Diploma forklift Certificate for forklift driver operator, which is acceptable in all the companies, you can apply to get Job with Forklift certification Program.
---
Forklift operator training
---
Krishna Institute is providing Forklift Operator Training, which is 3 Months Diploma Certificate program, Students learn how to do safely drive in Industry.
Forklift Course Overview
So many Students have completed forklift course and today they are working in reputed company in India, Our Students are from Punjab, Maharashtra, Madhya Pradesh, Chhattisgarh, Utter Pradesh, Odisha, West Bengal, Bihar, and Jharkhand.
हमारी टीम आपको हर तरह से मदद करेगी
→ Forklift चलाना सीखें
→ Company में फोर्कलिफ्ट चलाना सीखें
→ Forklift JOB में सेलेक्ट होने के लिए Interview का तैयारी कैसे करना है।
→ Forklift सुरक्षित चलायें
→ Forklift से लोड अनलोड करें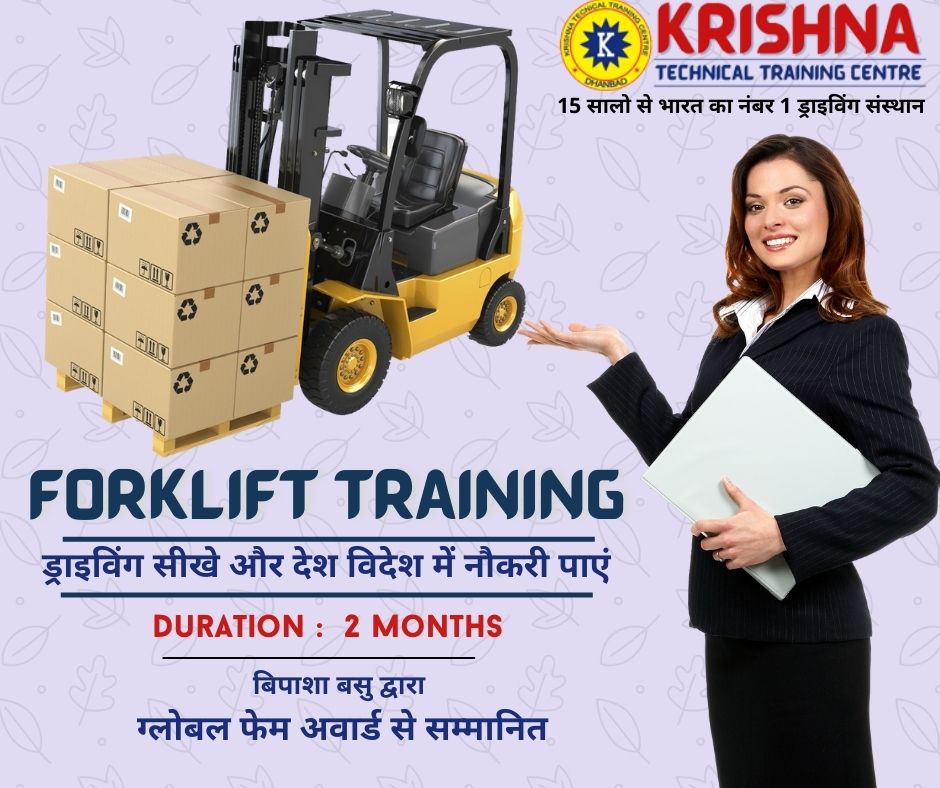 Why KTTC
Forklift Practical Driving Training
Experienced Forklift Faculties
Forklift Digital Classes
Forklift Driver Training
Forklift Certificate Course
Forklift Driver Training
---
Forklift course is a complete forklift Driver training program for Industrial Forklift operator, we trained our students to become expert Forklift operator course
---
Forklift Training Institute
---
Best Forklift training Institute in India, KTTC is situated in Dhanbad which is Industrial City. A lot of platform to make practice as a forklift operator, you can Join Krishna Forklift operator training institute. Our students from Mayurbhanj, Badbil, Riwa, Satna, Nagpur, Korba, Rourkela, Keonjhar, Jaipur, Singrauli, Sundargarh, Raipur, Nashik, Jaspur, Polavaram, Sidhi, Katni, Nabarangpur, Udaypur, Renukoot, Chandrapur, Cuttack, Hazaribagh, Rajmahal
Forklift Driving Training
Toady driving field is booming, KTTC is providing Forklift Driving Training for all those students who want make their career as a Forklift Operator Driver, This is 3 Months Certificate programme, So many Companies may give you an forklift Job opportunities from Hyderabad, Mumbai, Kolkata, Patna, Raipur, Assam, Indore, Punjab, Amritsar, ludhiana, Asansol, Siliguri, Durgapur, Kharagpur, Bardhaman .
Forklift Driving Training covers all like
→ Forklift driving
→ Forklift equipments
→ Forklift Maintenance
→ Forklift safely driving
→ Forklift driving Rules
→ Forklift safety training
Special Offer for Forklift Driving Operator Training for the students of Gajipur, Balia, Mau, Azamgarh, Dewaria, kushinagar, Gorakhpur, Varanasi, Faizabad, Mirzapur, Kanpur, Lucknow, Unaw, Bihar, Patna, Sasaram, Kaimur, Mohania, Kudra, Dehari, Gaya, Arah, Baxur, Chhapra Siwan, Gopalganj, Motihari - East Champaran, Betia - West Champaran, Darbhanga, Bhagalpur, Samastipur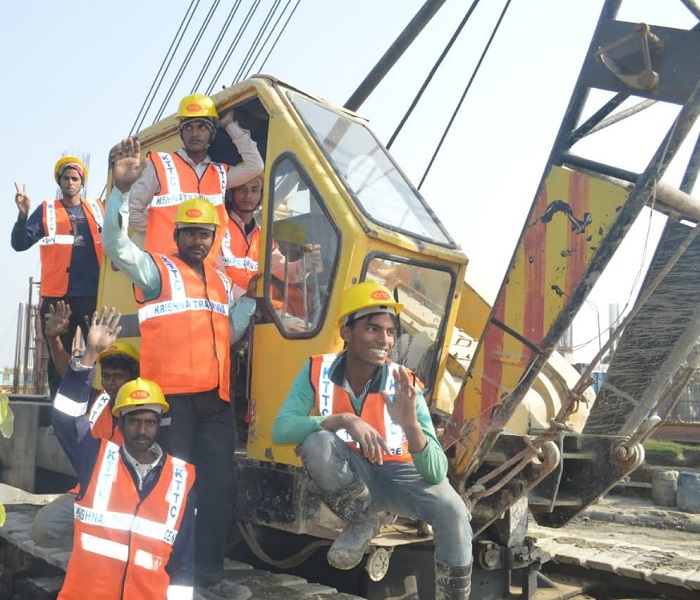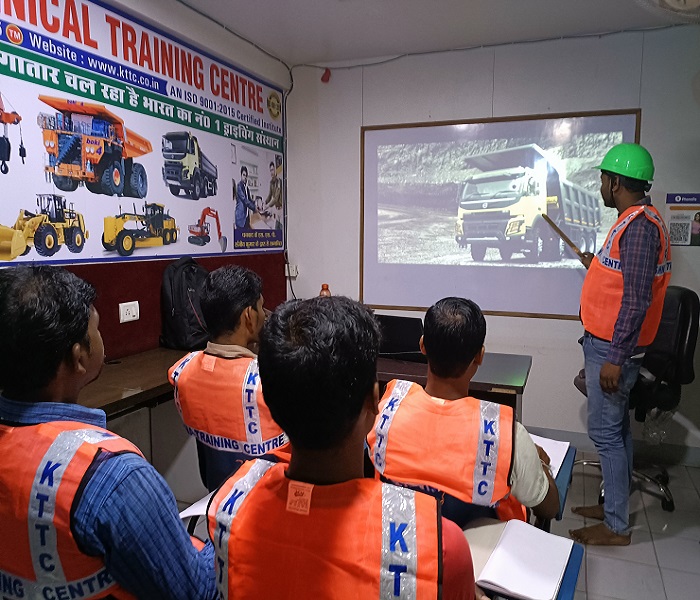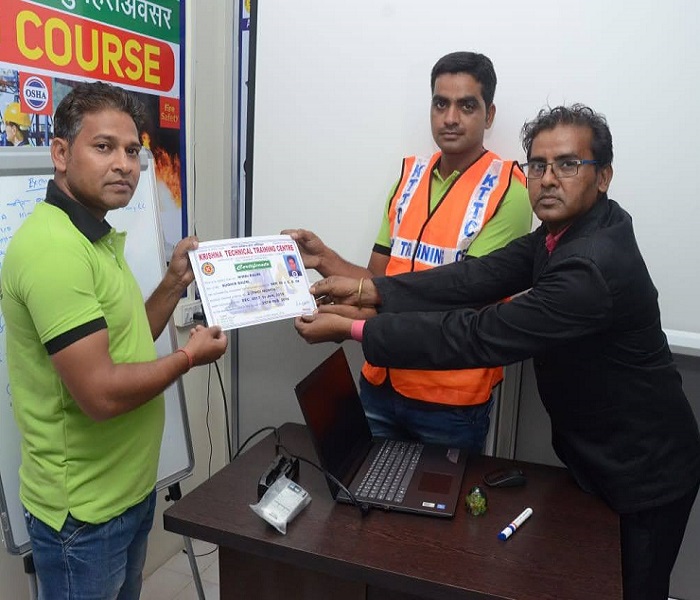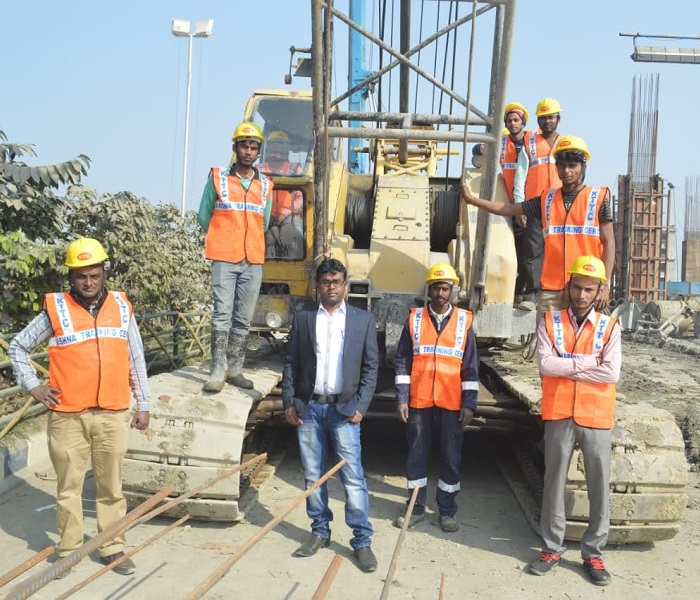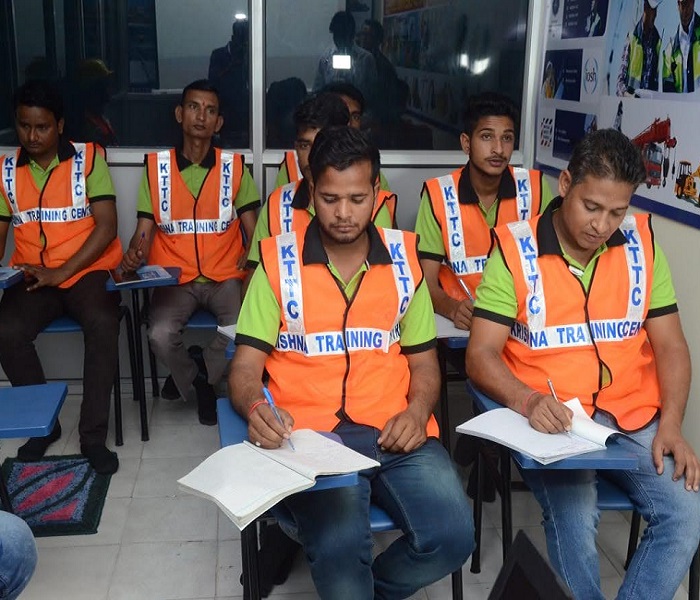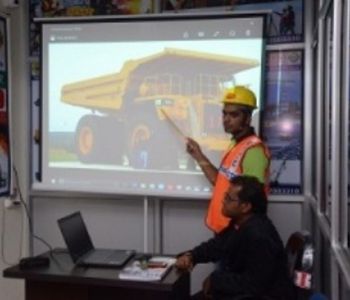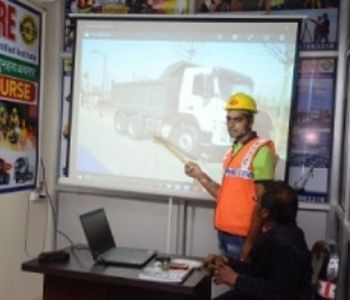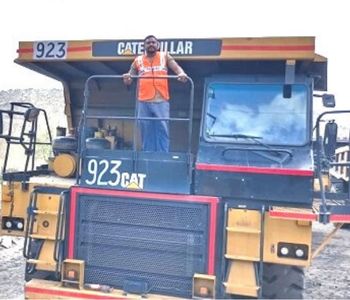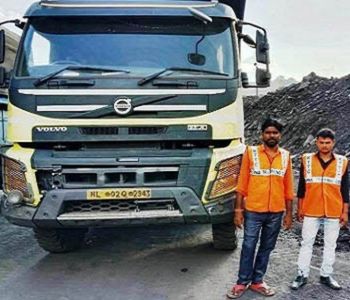 Frequently Asked Questions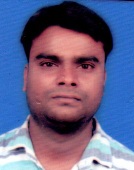 BALEINDER SINGH
TRADE : Fork Lift
Salary : 40,000
JOBS : ABU DHABI
PLACE : AMRITSAR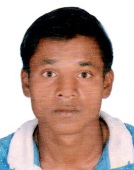 ESLAM KHAN
TRADE : Fork Lift
Salary : 40,000
JOBS : SAUDI
PLACE : KUSHINAGAR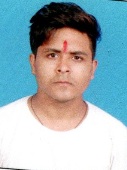 ZAKARIA ALAM
TRADE : Fork Lift
Salary : 1,20,000
JOBS : SAUDI
PLACE : Bhubneshwar (Odisha)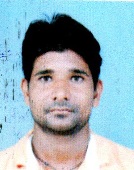 OM PRAKASH
TRADE : Fork Lift
Salary : 42,000
JOBS : INDIA
PLACE : Lucknow (Uttar Pradesh UP)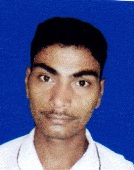 ROHAN RAJ
TRADE : Fork Lift
Salary : 90,000
JOBS : OMAN
PLACE : Indore (Madhya Pradesh MP)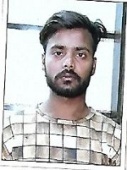 RAKESH NAUTIYAL
TRADE : Fork Lift
Salary : 1,40,000
JOBS : (ASIAN) AUSTRALIA
PLACE : Raipur (Chhattisgarh)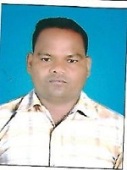 RAJ SHUKLA
TRADE : Fork Lift
Salary : 30,000
JOBS : INDIA
PLACE : Kolkatta, West Bangal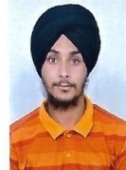 Daljeet Singh
TRADE : Fork Lift
Salary : 35,000
JOBS : INDIA
PLACE : Patna (Bihar)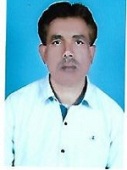 RAJPAL SINGH
TRADE : Fork Lift
Salary : 55,000
JOBS : (GULF) DUBAI
PLACE : Nagpur (Maharashtra)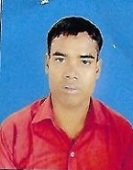 RANJAN KUMAR
TRADE : Fork Lift
Salary : 25,000
JOBS : INDIA
PLACE : Ranchi (Jharkhand)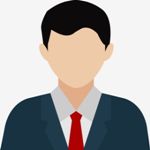 Bhaskar Rao
27 Oct 2019
"मैंने कृष्णा एकेडमी से फोर्कलिफ्ट ऑपरेटिंग कोर्स किया। मैं भिलाई में सीनियर ऑपरेटर के पद पर कार्यरत हूं। मैं विदेश में जाने की कोशिश कर रहा हूं। प्रशिक्षण के बाद मुझे बहुत आत्मविश्वास महसूस हुआ। सबको शुक्रीया। "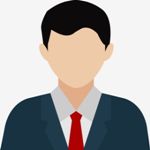 Harish Munda
2 Nov May 2019
" All technical training is very relevant and useful. They also provide doubt clear classes. Faculties are very friendly and co operative. "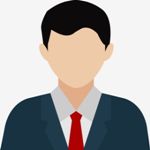 Junaid Akhtar
10 Nov 2019
"सभी संकाय अनुभवी हैं और उनके पढ़ाने का तरीका बहुत सरल है। मुझे अपने पाठ्यक्रम के बारे में विस्तार से जानकारी मिली। पेशेवरों द्वारा किया गया व्यावहारिक प्रशिक्षण, जिससे मुझे बहुत मदद मिली। "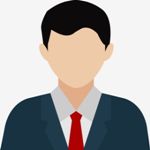 Murli Manohar
10 Nov 2019
"Practical and theory classes go 6 days a week. I came from Bihar and took training in safety courses also. I am very happy with their training. Well done and keep it up Krishna Institute. "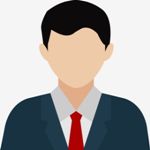 Aslam Khan
10 Nov 2019
"मैं अब बहरीन में काम कर रहा हूं। मैंने कृष्णा इंस्टीट्यूट से संचालन और सुरक्षा प्रशिक्षण सीखा। उसके बाद मैंने खाड़ी देशों में नौकरी के लिए आवेदन किया। अब मैं यहां खुशी-खुशी बस गया हूं। "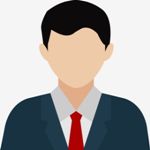 Saurabh Mishra
"I was working as a contractual worker in Siwan. My friend told me to join Krishna Technical Training Centre for any short term professional course. I have took forkliftTraining training and doing a job in a company as a forklift driver. Thank you Krishna Institute."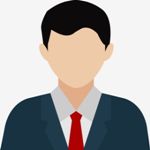 Nikhil Kumar
"कृष्णा इंस्टीट्यूट से मैंने फोर्कलिफ्ट ऑपरेटर की ट्रेनिंग ली है, यहां पे बोहोत ही अच्छे तरिके से प्रैक्टिकल ट्रेनिंग दिया जाता है। जो भी विषय नहीं समझ आता था टीचर्स एक्स्ट्रा क्लास लेके क्लियर कर देते थे।ऑपरेटर की ट्रेनिंग के लिए ये बिलकुल सही जगह है।"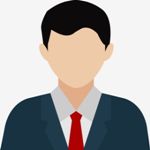 Om Paswan
"कृष्णा इंस्टीट्यूट से फोर्कलिफ्ट ऑपरेटर की ट्रेनिंग करके मैं अभी गुड़गांव में नौकरी कर रहा हूं। टेकनिकल कोर्से के लिए ये बहुत अच्छा संस्थान है।"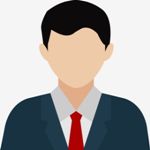 Lalit Kumar Singh
"कृष्णा इंस्टीट्यूट में क्लासरूम और हॉस्टल की अच्छी सुविधा है। मैं बहरागोड़ा से आया, मुझे यहां पे ट्रेनिंग करने में कोई दीकत नहीं हुई है। यहां का प्रबंधन अच्छा है।"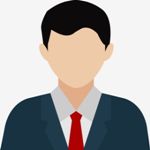 Khalid Akhtar
"कृष्णा इंस्टिट्यूट में 100% प्रैक्टिकल ट्रेनिंग के साथ प्लेसमेंट भी दिया जाता है। स्टूडेंट्स को बेहतर मौके मिलते हैं करियर बनाने के लिए ।"
Forklift Training Course
Admission Open
Admission Open for Forklift Training course, Limited Time, Enroll Now. Call for Details
Course Features
1000 Enrolled
Job Available
100% Practical
Course Certified