Best Excavator Operator Training Centre, सिर्फ 2 महिनो में प्रशिक्षित एक्स्कवेटर ऑपरेटर ट्रेनिंग लेके नौकरी पाये, Admission open, Get Special Discount for Excavator Operator course, Poclain driving course, 100% practical classes. Learn How to drive Excavator Safely.
---
Course Overview
---
KTTC offers quality driving classes to all. Our teachers provide you proper driving training for excavator and they help you to make your career, Excavator is most helpful vehicle for construction and Mining space, Excavator is heavy construction equipment, CAT Caterpillar excavator is most successful truck loading machine for best performance in India, and Also Komatsu Excavator is successful machine. We are giving Best Hydraulic Excavator machine training which includes earth digging, Roadways, pipe lying, and material handling materials.
---
Excavator Training course
---
Krishna Technical Training Centre offer Student different types of operating training courses, excavator training is one of them. The experienced faculties train student theory and practical both. They give new challenges to Student which mould Student to handle all types of challenges in job, Our Excavator course is for anyone who uses or will be using a 360 excavator Training in the operation of industrial vehicles, including dump trucks, excavators, elevated working platforms
---
Excavator Training Institute
---
KTTC is Best excavator training centre which provides a training course that teaches safety when working on site for construction plant training, you can operate excavators on any site in India and abroad for site health and safety, Excavator machine is most useful and popular earth movers for construction work, Building work, Industrial work, and mining work, It has most powerful boom arm for digging.
---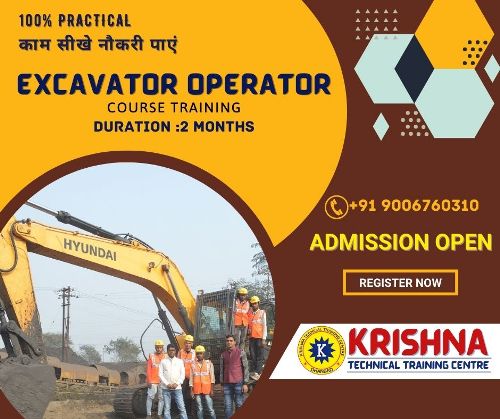 Excavator operator Training
---
Hydraulic and Crawler Excavator is most advance machine which is very demanding in Industrial and Mining work, Poclain is most successful company for Excavator machine, which provides so many varieties of excavators, Hydraulic Excavator and Crawler Excavator operator is most demanding machine in mining area, There is no specific legal requirement or qualification to become an excavator / digger or dumper driver operator.
---
Poclain training course
Poclain training course is for operators who require excavator driving skills to become expert, Andhra Pradesh AP, Arunachal Pradesh, Assam, Bihar, Jharkhand, Chhattisgarh, Madhya Pradesh, Maharashtra, Uttar Pradesh, Uttarakhand, West Bengal, Gujarat, Haryana, Himachal Pradesh, Karnataka, Kerala, Odisha, Punjab, Rajasthan, Tamil Nadu, Telangana,
---
Excavator operator Training Fee Cost ?
---
KTTC gives Poclain course training at affordable rate, Excavator operator training course fee / cost is 25,500. Also get Special Discount on Admission, Call for Details. Excavator is most popular in Earth movers machine, Maximum Student do this excavator driving course.
---
Excavator Operator Course
---
A leading Training centre in India for excavators Job Oriented course, Krishna Technical providing 100% Practical knowledge for Excavator operator training or Poclain operator training. Here Student learn theory of all equipment and parts and also gets practical knowledge of excavator driving, Excavator operator Training has given training / classes to more than 1000 Student, they are working in reputed company in India.

KTTC is registered by Govt of India and An ISO 9001:2015 Certified Institute
Global Award winner by Bipasa Bashu.
Frequently Asked Questions

KALIPODO DHARA
TRADE : EXCAVATOR
Salary : 25,000
JOBS : INDIA
PLACE : MEDINIPUR (W.B)

RAVI SEN
TRADE : EXCAVATOR
Salary : 40,000
JOBS : INDIA
PLACE : BARASAT (W.B)

NARAYAN NONDI
TRADE : EXCAVATOR
Salary : 1,20,000
JOBS : (ASIAN) SINGAPORE
PLACE : JHARGRAM (W.B)

SAGAR BAG
TRADE : EXCAVATOR
Salary : 40,000
JOBS : (GULF) BAHRAIN
PLACE : SURI (W.B)

VARUN BADOLA
TRADE : EXCAVATOR
Salary : 50,000
JOBS : (GULF) KUWAIT
PLACE : CHAMOLI (U.K)

ADITYA RAWAT
TRADE : EXCAVATOR
Salary : 1,20,000
JOBS : (ASIAN) SOUTH AFRICA
PLACE : BAGESHWAR (U.K)

MANOJ RAMOLA
TRADE : EXCAVATOR
Salary : 30,000
JOBS : INDIA
PLACE : HARIDWAR (U.K)

BABLU GUPTA
TRADE : EXCAVATOR
Salary : 40,000
JOBS : INDIA
PLACE : KANPUR (U.P)
Feedback about KTTC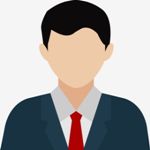 Sukhbir Gill
" I learned not only excavator operator training but also learned spoken English course. These training helping me during my job. Thank you sir. "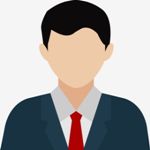 Shekhar Chowbey
" It is best technical institute for diploma courses. Its hostel facility is good for fooding and lodging. Classroom experience also good. "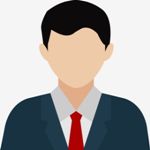 Vivek Singh
" They provided study material along with practical training. So, it retains in our mind about every topics. Practical training was good. "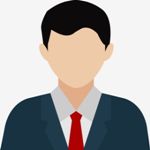 Md. Aftab
" Very good experience gained after training. Faculties repeat the topics if there is any doubt. 100 % practical training taught by professionals. "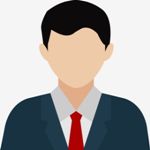 Mannu Sharma
" After intermediate if anyone wants to make a career in technical field. It is the best institute for all technical courses."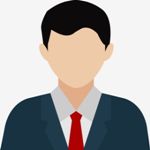 Suraj Tripathi
" I would like to thanks all teachers who provided such a technical training. They look after each student. I wish Krishna Institute will grow day by day."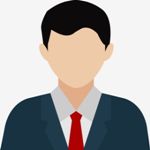 Jaswinder Pall
" मुझे यहाँ से एक्सकेवेटर की ट्रेनिंग लेने के बाद काफ़ी तकनीकी ज्ञान मिली। यहां से ट्रेनिंग करके जॉब मिलना आसान है। धन्यवाद कृष्णा इंस्टिट्यूट"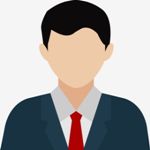 V. Rajeev Krishnan
" यहां पे थ्योरी क्लासेस, प्रैक्टिकल क्लासेस लेने के लिए प्रशिक्षित टीचर्स हैं। हमें हर विषय अच्छे से समझया जाता था। मुझे यहाँ से काफ़ी अनुभव मिला। "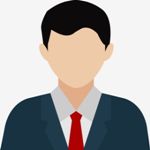 Abhishek Kumar<
" एक्स्कवेटर ऑपरेटर ट्रेनिंग लेने के बाद मैं अभी 1 कंपनी में काम कर रहा हूं। जो भी ऑपरेटर की ट्रेनिंग लेना चाहता है मैं सब को कहूंगा के 1 बार जरूर कृष्णा इंस्टीट्यूट में आए। "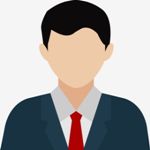 Himanshu Dey
" ये बेस्ट इंस्टिट्यूट है सभी मायनो में। मैं पूरी तरह से संतुष्ट हु यहां से ट्रेनिंग लेके। "
Excavator Operator Training
Admission Open
Admission Open for Excavator Operator Training, Limited Time, Enroll Now. Call for Details
Course Features
1000 Enrolled
Job Available
100% Practical
Course Certified