We are leading driving Institute for Mobile crane, Hydra crane, hydraulic Crawler craneTraining training, and call now for Admission, हमारी इंस्टिट्यूट में मोबाइल क्रेन का भरपूर प्रैक्टिकल और थ्योरी.
---
Course Overview
---
Welcome to Krishna Technical Institute. A popular name in the field of technical Institutes.
कृष्णा इंस्टिट्यूट से मोबाइल क्रेन ऑपरेटर की ट्रेनिंग ले और नौकरी पाए I सरकारी मान्यता प्राप्त कृष्णा इंस्टिट्यूट में 100% प्रैक्टिकल ट्रेनिंग ले
हमारी टीम आपको हर तरह से मदद करेगी
→ मोबाइल क्रेन ड्राइविंग का रूल्स जाने
→ गाड़ी को सुरक्षित चलायें
→ या जॉब में सेलेक्ट होने के लिए इंटरव्यू का तैयारी कैसे करना है।
→ मोबाइल क्रेन का मेंटेनन्स का काम सीखे
→ मोबाइल क्रेन से भरी से भरी सामान ले कर एक जगह से दूसरे जगह पे ले जाए
→ क्रेन ऑपरेटर के काम को समझे
→ क्रेन से किसी अकस्मात एक्सीडेंट से बचाव के उपाय जाने

KTTC is registered by Govt of India and An ISO 9001:2015 Certified Institute
Global Award winner by Bipasa Bashu.
---
Mobile crane Type
---
50 Ton Mobile Crane Training
100 Ton Mobile Crane Training
150 Ton Mobile Crane Training
100 Ton Crawler Crane
150 Ton Crawler Crane
---
Crane Operator Course
---
As we know Today, Industry work is growing so, the uses of crane is very high, mostly, these cranes are most useful in Industry like
Mobile crane,
Crawler crane
Tower crane,
Over head Crane,
Hydraulic crane,
EOT Crane,
And more.
We are producing highly skilled crane operator, And Toady we proudly say that our students are working in Industry over India like Delhi, Mumbai, Kolkata, Nagpur, Raipur, Lucknow, Patna, Bhubaneswar, Chandigarh, Bhopal and more.
---
Crane Operator Training
---
Krishna Technical Training Centre is one of the Best Crane Operator Training centre, Because We trained our students as an Industrial Employee, and we teach them in a proper manner like
How operators operate crane in Industry
How crane operator handle the crane
How to move Goods one place to other place
How crane operator maintain a complete crane
How crane operator handle any accidental situation in Industry,
---
Crane Training Centre
---
There are so many Training Centre in India, So, every students need to verify that which crane is most demanding and the Job scope is very high, Is that crane is most advance for new era Industry, what is the capacity of crane like 50 ton, 100 Ton or 150 Ton,
We are proving crane training for the students which is most advance and 150 ton crane which is used in industry and crane operator salary is so high like starting salary is Rs. 50,000/- in India. You are benefited like
You can drive any crane and Can Get Job easily
Learning driving skills of Advance and hydraulic crane
Our placement Team can secure your Job in India and Abroad.
We can help you to build your career in crane operator driving field
So many companies of India, these companies have more job vacancies for Crane operator they can provide jobs in Kanpur, Cuttack, Raurkela, Kharagpur, Ranchi, Indore, Bilashpur, Durgapur, Amritsar, and more
---
Crane Course
---
Any one student can do 6 Months Diploma Certificate course for Crane Operator course, after completion of crane course, they can join reputed companies in India and abroad too.
Mobile Crane Operator Training
---
If you want to do Mobile crane operator training, You can Join Krishna Training Institute, We are best because we have so many types of Mobile crane, which are most advance and useful for Industry, Our Experienced Teacher Teach you in proper way.
We are best Crane Operator Training Centre for
---
RTG crane operator training
Learning driving skills of Advance and hydraulic crane
EOT crane operator training
Offshore crane operator course
Tower crane training
Hydra crane Operator Training
Hydraulic crane Operator Training
---
Job Scope for Mobile crane Training
---
In Krishna Technical Training Centre we provide 100% practical training of mobile craneTraining with placement.
We provide placement in following companies in India and Abroad. Some companies are as follows- Tata Motors, Jindal Steel & Power, JUSCO, Reliance, Shapoorji Pallonji, Adhunik Group, Metalsa, TIMKEN, L&T Ltd, Tata Power, Usha Martin, Satorp, Al Moallam, Kingdom Of Saudi Arabia, TASNEE, UCC, Saudi Aramco and many more.
We conduct a preliminary or telephonic interview, after that we short listed candidates.
Then we prepare the candidates for final interview, who crack the final interview will join the company.
The student pass out from Krishna Institute will placed in different places in India and gulf countries.
---
Mobile Crane Training
---
Mobile crane is a hydraulic crane and controlled by cable. Mobile crane is made up of in such a way it can lift heavy goods. It has highly mechanical advantages. So, peoples want to take training to operate mobile crane and get a job in India and foreign countries. There are different types of mobile crane available-
Truck mounted mobile crane.
Side lifter mobile crane.
Telescopic mobile crane.
Crawler mobile crane.
Folding boom mobile crane.
---
Mobile crane institute
---
Mobile crane training is internal maintenance is additionally educated, Learn skills for serious machinery, hand-eye coordination, shipping containers for construction, mining or shipping industries. to induce Job A craneTraining should be clear on machinery and operative rules for Mobile crane driving. Hydraulic cranes.
Students do most practices on mobile crane web site towards driving safety, material shifting, movement location and a lot of. We create them knowledgeable once numerous practices and that they become a intimate craneTraining driver.
---
Mobile crane training centre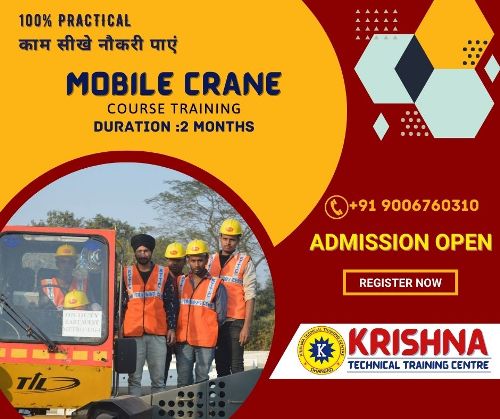 ---
KTTC provides thorough practical and theory plant training in operating a Mobile Crane, we are the leading provider of lifting & crane training
---
Crane training Course Fee / Cost
---
Crane training Course Fee / Cost is Rs. 26,500. Also get Discount on Admission. Crane Safety is designed to remind participants that operate a variety of different crane types, including overhead, mobile crane, tower crane, Hydra crane etc
---
Crane training institute
---
Crane drivers operate lifting machinery on construction, quarrying and mining sites, mobile craneTraining, you will become eligible for operating a crane on construction and building sites, Our Students are working in Andhra Pradesh AP, Arunachal Pradesh, Assam, Bihar, Jharkhand, Chhattisgarh, Madhya Pradesh, Maharashtra, Uttar Pradesh, Uttarakhand, West Bengal, Gujarat, Haryana, Himachal Pradesh, Karnataka, Kerala, Odisha, Punjab, Rajasthan, Tamil Nadu, Telangana,
Frequently Asked Questions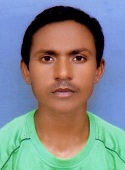 JAVED ANSARE
TRADE : MOBILE CRANE
Salary : 60,000
JOBS : DUBAI
PLACE : GORAKHPUR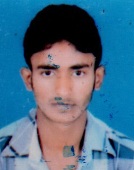 ALLAUDDIN KHAN
TRADE : MOBILE CRANE
Salary : 40,000
JOBS : INDIA
PLACE : MAHARASHTRA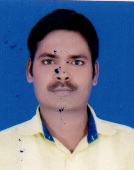 MANJIT SHARMA
TRADE : MOBILE CRANE
Salary : 65,000
JOBS : DUBAI
PLACE : PATNA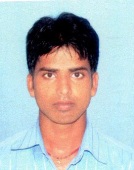 VIVEK GUPTA
TRADE : MOBILE CRANE
Salary : 60,000
JOBS : QATAR
PLACE : JAUNPUR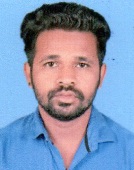 VIKASH KUMAR
TRADE : MOBILE CRANE
Salary : 60,000
JOBS : OMAN
PLACE : ALLAHABAD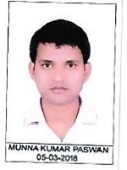 MUNNA KUMAR
TRADE : MOBILE CRANE
Salary : 35,000
JOBS : INDIA
PLACE : JAJAPUR (ODISHA)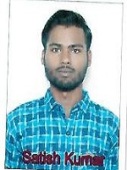 SATISH KUMAR
TRADE : MOBILE CRANE
Salary : 1,20,000
JOBS : (ASIAN) SINGAPORE
PLACE : JAJAPUR (ODISHA)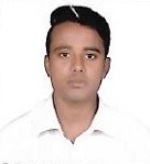 SHADDAM HUSAIN
TRADE : MOBILE CRANE
Salary : 30,000
JOBS : INDIA
PLACE : EST SINGHBHUM (JH)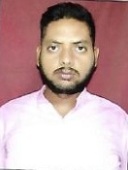 SANJAY SINGH
TRADE : MOBILE CRANE
Salary : 30,000
JOBS : INDIA
PLACE : ROURKELA (ODISHA)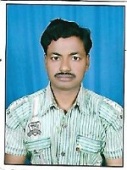 AMAR SINGH
TRADE : MOBILE CRANE
Salary : 30,000
JOBS : INDIA
PLACE : PAKUR (JH)
Feedback about KTTC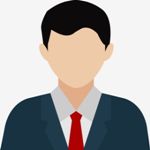 Bhawesh Murmu
" I came to join the Mobile Crane Operator Course from Bhilai and no idea about the city, so I was worried about the hostel of the Institute. They have hostel and mess both. Good hostel and campus. All staffs are so helpful and co operative. It is good to stay and take training for other state's candidates also. "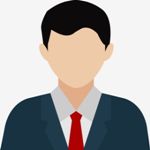 Jatin Ojha
" Most of the institute promises to give placements but fail to keep their commitments, but in KTTC they offer Students placements. Companies come here to select trained Students and they also offer placements in Gulf countries. "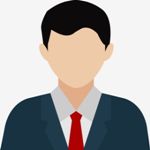 Mudassar Ali
" I am an ITI passed candidates but wanted to take some operator training also, so joined here. The classrooms, faculties, field trainings and hostel everything is good. If anything is average then they always keep improving day by day. Keep it up KTTC. "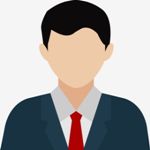 Mintu Kumar
" Mobile Crane Operator Course is one of the all-time demanding trade. It is good to take training for the career. KTTC is a Govt. registered institute. The certificate is valuable and eligible for joining any company in India and Abroad."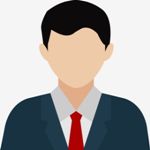 Dayanand Verma
" मुझे लगता है कि यह मोबाइल क्रेन ऑपरेटर ट्रेनिंग कोर्स करियर के लिए बहुत अच्छा है। मैं प्रशिक्षण पूरा करके बहुत खुश हूं। प्रशिक्षण के बाद मैं काफी आत्मविश्वास महसूस कर रहा हूं। उसके लिये आपका धन्यवाद।"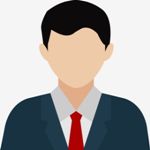 Aslam Mallik
" मैं अपने मोबाइल क्रेन प्रशिक्षण को सफलतापूर्वक पूरा करने में मेरी मदद करने के लिए कृष्णा तकनीकी संस्थान को धन्यवाद देता हूं। मैंने वास्तव में पाठ्यक्रम का आनंद लिया। प्रशिक्षण अवधि के दौरान शिक्षकों और परामर्शदाताओं से हमें जो समर्थन मिला, वह असाधारण था।"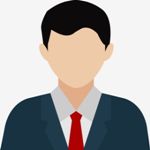 Shiv Kumar Paswan
" मैं अपने सहयोगियों और दोस्तों को इस संस्थान की सिफारिश करता हूं जो ऑपरेटिंग कोर्स और अन्य तकनीकी पाठ्यक्रम करने की सोच रहे हैं। मैं अपना अच्छा करियर बनाने में मेरी मदद करने के लिए कृष्णा तकनीकी संस्थान की पूरी टीम को धन्यवाद देना चाहता हूं।"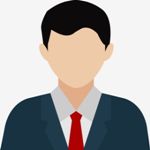 Binod Mahato
" कृष्णा इंस्टीट्यूट से ट्रेनिंग लेने के बाद मुझे बहुत कुछ सीखने को मिला। मे कृष्णा इंस्टिट्यूट का आभारी हुँ धन्यबाद। "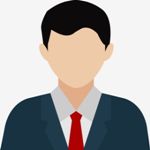 Md. Alam
" They provided theory as well as practical training. Every weekend they took test, we took practical training in field which helping a lot in my job. "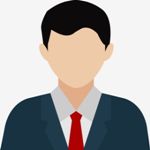 Shivam Prashad
" मैंने कृष्णा इंस्टीट्यूट से अपना मोबाइल क्रेन संचालन प्रशिक्षण पूरा किया है। इसने मेरी बहुत मदद की। सभी महोदय को धन्यवाद जो व्यक्तिगत रूप से प्रत्येक छात्र की देखभाल करते हैं। "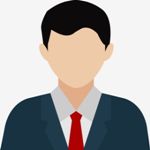 Md. Shoib
" Me and my brother came from sahebganj and took training from this institute. My brother and I both are settled now in Orissa. I wish Krishna institute keep providing training like this. "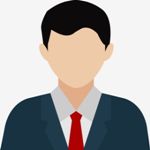 Aftab Alam
" मैंने कृष्णा अकादमी से मोबाइल क्रेन प्रशिक्षण लिया है और मुझे एक निजी कंपनी में अच्छी तनख्वाह के साथ नौकरी मिल गई है। सभी संकाय प्रकृति में बहुत जानकार और सहकारी हैं। "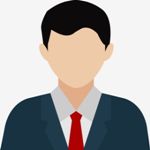 Ramniwas Yadav
" After took training from Krishna Technical Training Centre, I found a confidence in me. I have got job in a construction company. I am very happy with my job. "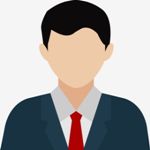 Vinod Sinha
" मैं एक कंपनी में वरिष्ठ मोबाइल क्रेन ऑपरेटर के रूप में काम कर रहा हूं। मैं पिछले 4 साल से काम कर रहा हूं। कृष्णा इंस्टीट्यूट को धन्यवाद। "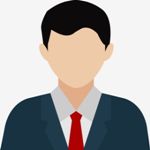 Krishna Hansda
" कृष्णा इंस्टिट्यूट से मोबाइल क्रेन ऑपरेटर की ट्रेनिंग लेने के बाद मुझे रायपुर में अच्छी नौकरी मिली है। यहां पे सब टीचर्स बोहुत हेल्पफुल हैं, काफ़ी डिटेल्स में सिखने को मिला है। "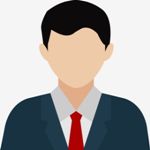 Mr. Anwar
" यहां 100% प्रैक्टिकल ट्रेनिंग होती है, जॉब प्लेसमेंट भी दिया जाता है। टीचर्स बोहुत सपोर्टिव है और करियर चुन ने में भी मदद करते है। "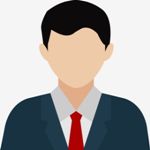 Prakash Kaur
" मैट्रिक के बाद कौन सी दिशा में करियर बनायें ये समझ ही पा रहे थे, तबी कृष्णा इंस्टीट्यूट का विज्ञापन देखा और एडमिशन ले लिया। ये ट्रेनिंग मेरे लिए कफी मदद सबित हुई, थैंक यू कृष्णा इंस्टीट्यूट। "
Mobile Crane Training
Admission Open
Admission Open for Mobile Crane Training, Limited Time, Enroll Now. Call for Details
Course Features
1000 Enrolled
Job Available
100% Practical
Course Certified