Grader Training Course
---
We are providing Grader course Training with 100 percent practical and theory for Safety driving, in operation rules. Course period is two months, हमारी इंस्टिट्यूट में ग्रेडर का भरपूर प्रैक्टिकल और थ्योरी दिया जाता है ! मशीन चलाने सीखे और देश - बिदेश में नौकरी पाए !
---
Grader training centre
---
KTTC is best Grader training centre in India, We are providing grader Training driving certification and certificate course. Here, Get Demo free in Hindi, Bengali and English, Learn Driving course and become professional Driving Training, Special Offer for Crane Operator Training for the students of Gajipur, Balia, Mau, Azamgarh, Dewaria, kushinagar, Gorakhpur, Varanasi, Faizabad, Mirzapur, Kanpur, Lucknow, Unaw, Bihar, Patna, Sasaram, Kaimur, Mohania, Kudra, Dehari, Gaya, Arah, Baxur, Chhapra Siwan, Gopalganj, Motihari - East Champaran, Betia - West Champaran, Darbhanga, Bhagalpur, Samastipur.
Grader Training course in India
Grader Training course in india, significant instrumentality Entry Level Skills, significant instrumentality program can embrace motor critic coaching course needed for anyone in operation.
---
Grader Driving training
---
We are providing 100% Practical training for Grader Training driving, Our Student become Training expert just in 2 months, they learn all driving skiils and get knowledge about. KTTC is Best Driving training institute in India, Our Student are from India like Andhra Pradesh AP, Arunachal Pradesh, Assam, Bihar, Jharkhand, Chhattisgarh, Madhya Pradesh MP, Maharashtra, Uttar Pradesh UP, Uttarakhand, West Bengal WB, Gujarat, Haryana, Himachal Pradesh, Karnataka, Kerala, Odisha, Punjab, Rajasthan, Tamil Nadu, Telangana and they are happy with trainig, they always refer for admission to the students.
---
Why KTTC
---
Mining Area Practical Training
Experienced Faculties
Digital Classroom
Deep knowledge of Driving
Friendly environment

KTTC is registered by Govt of India and An ISO 9001:2015 Certified Institute
Global Award winner by Bipasa Bashu.
Frequently Asked Questions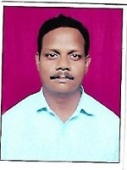 AJIT ROY
TRADE : GRADER
Salary : 90,000
JOBS: (ASIAN) MALAYSIA
PLACE : RAIGANJ (W.B)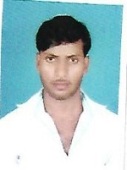 BAPI BAURI
TRADE : GRADER
Salary : 55,000
JOBS: (GULF) DUBAI
PLACE : BANKURA (W.B)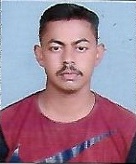 MANOJ RAMOLA
TRADE : GRADER
Salary : 30,000
JOBS: INDIA
PLACE :HARIDWAR (U.K)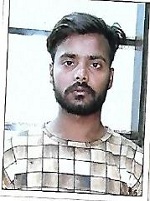 RAKESH NAUTIYAL
TRADE : GRADER
Salary : 1,40,000
JOBS:(ASIAN) AUSTRALIA
PLACE :ALMORA (U.K)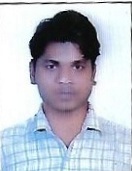 MANOJ PURI
TRADE : GRADER
Salary : 55,000
JOBS: (GULF) DUBAI
PLACE : SULTANPUR (U.P)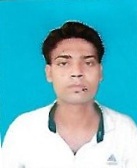 RAJESH KUMAR
TRADE : GRADER
Salary : 1,40,000
JOBS: (ASIAN) AUSTRALIA
PLACE : SITAPR (U.P)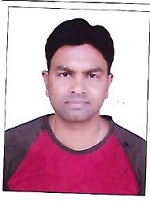 AMAR SAHA
TRADE : GRADER
Salary : 1,20,000
JOBS: (ASIAN) SINGAPORE
PLACE : MATHURA (U.P)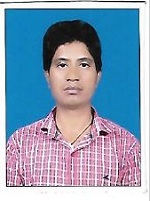 VIR CHAKRA
TRADE : GRADER
Salary : 55,000
JOBS: (GULF) DUBAI
PLACE :BUNDI (RAJASTHAN)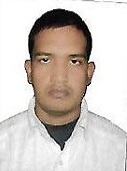 SOHEL MURAD
TRADE : GRADER
Salary : 40,000
JOBS: (GULF) MUSKAT
PLACE :MORADABAD (U.P)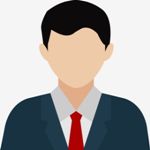 Lalit Dubey
"This course is very helpful for those who want to make his career in operator field. The faculties of Krishna Technical are very supportive and knowledgeable. Overall my experience in this institute was very nice. "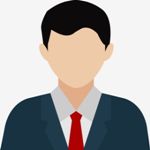 Shantanu Mukhejee
"I am belongs to a poor family so unable to take admission in those field have high fees structure. So I was deciding to make my career in Grader Operator. This is always an on demand course and after the course I got a job in a private company."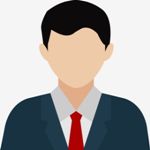 Sameer Roy
" There are lots of short term course offered by Krishna Technical Institute. The duration is 3 months and within three months a person can train enough to handle the vehicle by own. All practical training was given by skilled professionals. Good place to take admission. "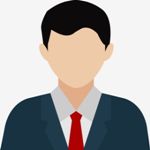 Hassan Khan
"I want to thank all the faculties, counselors and staffs those supported a lot. The teaching technique is very approaching. Presently I am working in a company with good salary package."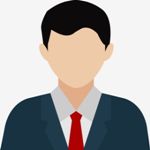 Madan Mohan
"कृष्णा तकनीकी संस्थान एक बेहतरीन प्रशिक्षण संस्थान है। यह एक ऐसी जगह है जो वास्तव में आपके भविष्य की परवाह करती है। वे यह मार्गदर्शन करने में मदद करते हैं कि आप क्या सीखने जा रहे हैं और यहां से निकलने के बाद आप क्या करने जा रहे हैं।"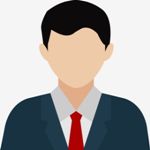 Shyam Singh
"कृष्णा टेक्निकल इंस्टीट्यूट में ग्रेडर ऑपरेटर की बहुत अच्छी ट्रेनिंग दी जाती है। यहां कोर्स की सबी टेक्निकल पहलु की डिटेल्स बताई जाती है ताकि मशीन के फंक्शन के बारे में स्टूडेंट्स को कोई शक न रहे।"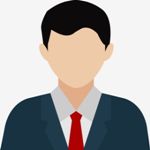 Shambhu Bhuiyan
"मैं बहुत ही खुश हूं की मुझे झारखंड के सर्वोत्तम तकनीकी संस्थान से प्रशिक्षण करने का सौभाग्य प्राप्त हुआ है। ट्रेनिंग के बाद मुझे एक कंपनी में अच्छी नौकरी मिली है। इसके लिए कृष्णा तकनीकी संस्थान को धन्यबाद। "
Garder Course
Admission Open
Admission Open for Garder course, Limited Time, Enroll Now. Call for Details
Course Features
1000 Enrolled
Job Available
100% Practical
Course Certified